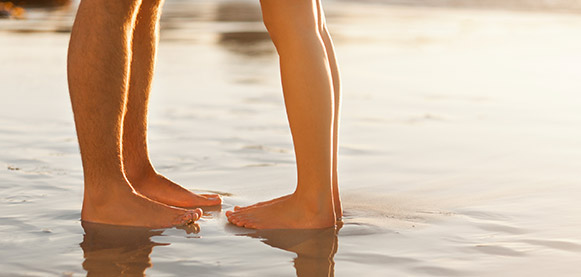 Laser toenail treatment is effective. But don't neglect to treat your shoes as well.
Laser toenail treatment is a good option for getting rid of stubborn fungus.
To make the most of your investment of time and hundreds of dollars, be sure to treat your shoes as well. (Otherwise you risk wasting your time and money by reinfecting your toenail by putting it right back in fungus-filled shoes.)
Enter the SteriShoe UV Germ + Odour Eliminator…
Only the SteriShoe sanitiser is clinically proven to kill up to 99.9% of the fungus, bacteria and viruses in shoes.
Unlike chemical sprays and powders that mask odours (and with the leading product label that tells you not too spray on clothing or skin), only SteriShoe is clinically proven to disinfect shoes with ultraviolet (UVC) light.
Don't waste your time and money by treating your toenails and then expose them to contaminated shoes: disinfect your shoes with the SteriShoe sanitiser and stop exposing your feet to the infection causing germs from your shoes.* No longer hide your feet from the world — get back in those sandals in no time!
* J Am Podiatr Med Assoc. 2012 Jul-Aug;102(4):309-13.