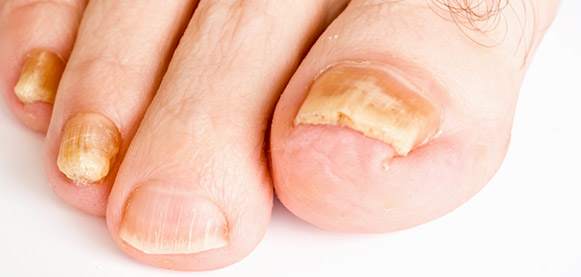 If you have toenail fungus you have plenty of company – one in ten Americans has it!
Perhaps you've even spent years and hundreds of dollars trying to clear up your toenail fungus with drugs, topical ointments, or laser treatments, but just can't shake the fungus.
Did you know your shoes can be a source of reinfection?
According to Dr. Bryan Markinson, Chief of Podiatric Medicine and Surgery, "Footwear disinfection is an important but often neglected consideration in the prevention of recurrent foot infections."  The dark, moist environment inside of your shoes is the perfect breeding ground for fungus which can re-infect your feet again and again. (In fact, fungus spores can remain hidden in your shoes for weeks or even years, ready to re-emerge when you put your shoes back on.)
With SteriShoe you can remove a source of foot fungus by sanitising your shoes.
Unlike chemical sprays and powders that mask odors (and with the leading product label that tells you not too spray on clothing or skin), only SteriShoe is clinically proven to kill up to 99.9% of fungus using ultraviolet (UV) light.
Don't waste your time and money by treating your feet but not your shoes. Go to a source of the problem by disinfecting your shoes with the SteriShoe sanitiser. With regular foot and shoe treatments, you'll be treating your infection and killing the germs in your shoes.  Don't hide your feet from the world — get back in those sandals in no time!
* J Am Podiatr Med Assoc. 2012 Jul-Aug;102(4):309-13.